Image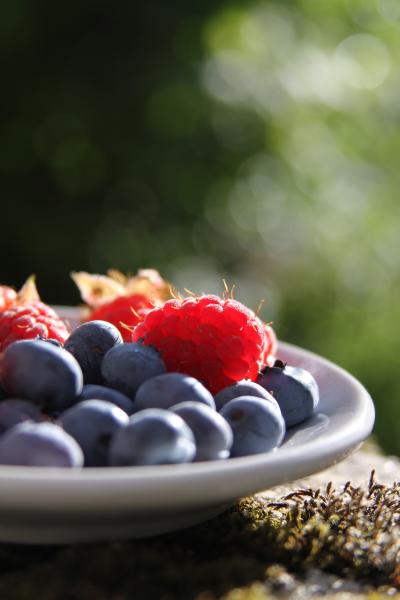 Feeding Futures 
"Through Budget 2023, the Province is investing $214 million over three years so school districts can create or expand local food programs in schools throughout B.C. The funds will be used for purchasing food and hiring dedicated staff to co-ordinate providing meals and snacks to students. This is the largest investment in school food programs in the Province's history" 
Link: School food programs get historic investment to help feed kids | BC Gov News
Nutrition Guidelines for Schools 
Food and Beverage Sales in B.C Schools 
The Guidelines for Food and Beverage Sales in BC Schools define the minimum nutrition standards that schools are required to use to determine what food and beverages can be sold to students. This document contains information, tools and fact sheets to support implementation of the Guidelines across the school setting.
School Meal and School Nutrition Program Handbook 
This School Meal and Nutrition Program Handbook supports school meal coordinators, school administrators, caterers, and others who are involved in providing healthy food and beverages to vulnerable students. The handbook is based on the 2010 edition of the Guidelines but provides useful information on healthy eating, meal planning, fundraising, and program planning and evaluation. 
Food Safe Certification 
Those involved in the preparation of food for students in schools need to be food safe Level-1 certified. Please find below a link to an online food safe course.  
Link: Food Safety Training | Online Food Handler Courses Available | CIFS 
Image
Grants
Breakfast Club of Canada 
Link:  https://www.breakfastclubcanada.org/apply-for-support/
They accept applications year-round from schools, School Boards/Districts, community organizations, and Band Councils seeking support for breakfast programs offered to school-aged children and youth during the school year.
 
The Vancouver Sun Children's Fund - Adopt-A-School Program 
Link:  https://vansunkidsfund.ca/apply-for-help/
If your schools is in need of support for food, clothing, and/or learning tools, this program is designed to provide funds and other basic necessities for children in need and they accept applications from school and school boards throughout B.C 
Show Kids You Care 
Link: https://skyc.ca/apply-for-funding/
Show kids you care helps fund the cost of food and equipment needed to store and serve meals. They also work to educate the public about child hunger issues and the need for a national meal program. 
TD Friends of the Environment Grant - New projects yet to be developed 
Link  https://www.td.com/ca/en/about-td/ready-commitment/funding/fef-grant
Eligible projects include schoolyard greening, park revitalization, community gardens, park programming, citizen science initiatives, etc. 
Farm to School Grant 
Link:  https://farmtoschoolbc.ca/grants/3k/
Schools may apply for a maximum of $3,000 to invest in your Farm to School BC project. The amount granted will be dependent on the scope of your proposed program.
A total of 30 grants will be distributed this year across the province with a priority of 50% of all funding dedicated to supporting rural/remote and First Nations schools.
Image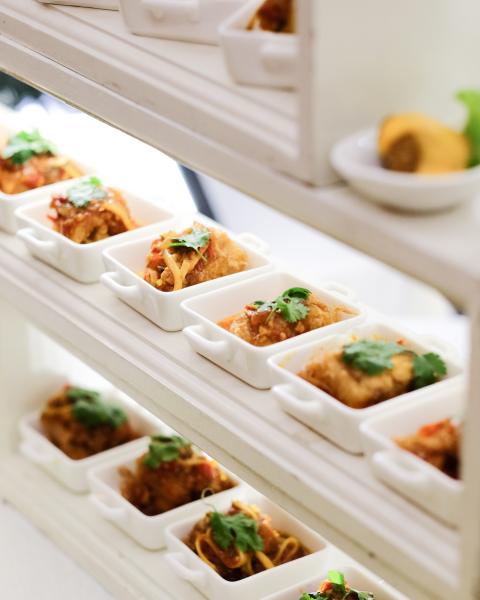 Frequently Asked Questions 
The funding is to make sure that students are fed and ready to learn by expanding existing school food programs  
The 60 public school districts in B.C. The funding is expected to reach the 20% of the students who are facing food insecurity across the province. 
Yes, schools have received more funding than in previous years from Feeding Futures
Please visit www.gov.bc.ca/bcschoolfood which contains information on how to start and/or expand a school food program. Please connect with your school principal to work together on creating a plan. 
Yes, community inclusion is essential for a long-term model of feeding students; non-profit organizations, corporate donors, and parent advisory councils will continue to play a vital role alongside schools to deliver school food programs. 
The following documents help guide nutrition within schools and can be used within the home as well to create healthy and balanced meals.
School Meal and School Nutrition Program Handbook (PDF 7.3 MB)

Healthy Schools BC

 - 

Healthy Schools BC

 is a partnership of organizations working together on healthy school initiatives. The website has a collection of healthy schools information and resources to help support the health and learning of students. The website is available in English and French

Healthy Eating at School

- 

Healthy Eating at School

 supports school communities in B.C. to take action on school nutrition policy and practices. It uses a comprehensive school health model to address issues such as healthy fundraising, the school environment, nutrition education, food at school, community partners and school nutrition policy.

School Physical Activity and Physical Literacy Project

 - The 

School Physical Activity and Physical Literac

y project promotes health in B.C. elementary schools. Find information about community resources, helping students choose activities they enjoy, building confidence and more. 
Communicate directly with the principal to create a food plan for your school who will work with the District Food Program Advisor, Kelly McCafferty
The school district appreciates all of the hard work that community members and PAC's put into helping develop and run the food programs in schools. If you want to get involved, please reach out to the principal at your school for more information. Below is a document that outlines general roles and responsibilities of the various parties involved in food programming in schools. 
Grant information is available above and will be updated periodically. Principals, PAC's, and those involved in food programming for the school's are able to work with the principal to apply. 
The BC Fruit and Vegetable Nutrition Program is a program that delivers healthy fruit and vegetable snacks to over 492,000 children in schools across B.C. This includes the +Milk program to some schools of elementary age. The program aims to increase students acceptance of, exposure to, and willingness to try fruits and vegetables as well as their knowledge and awareness of locally grown foods. The program works with local growers and distributors to bring fresh BC products to school. Every school in District 8 is enrolled in this program and will receive 24 weeks of deliveries which has been topped up 25% from previous years. 
School principals and staff can put together hampers to send home to families in need with perishable and non-perishable items (if storage permits within the school to store these items). Please reach out to your school principal if you need assistance providing food within your home. 
Backpack Buddies is a program designed to fill backpacks with food items that can be sent home with students on Friday's with food to last them the weekend. If you are interested in obtaining a backpack for a student, please contact your school principal to enroll. 
Information about the program can be found here: Backpack Buddies | Feed Children Across BC
A universal/convenience program is one that provides food to all students within the school, even if parents/guardians are able to provide a lunch, snack, and breakfast, whereas Feeding Futures/Food Equity programs target only the students and families who need support with providing these meals. Feeding Futures/Food Equity programs are designed to provide more than just lunch to students in need and includes take-home hampers, breakfast, snack, etc., in order to provide the most nutritious and cost-effective food. 
The funding is expected to reach the 20% of the students who are facing food insecurity across the province/district. Building the capacity in each school community to work towards stigma and barrier free access to nutrition food for any student who needs it will take time. 
Donations of any sorts are greatly appreciated by schools, especially fresh produce. If you would like to donate produce to a school, reach out to kelly.mccafferty@sd8.bc.ca to get a list of schools in your area that would like to receive these donations. Donors can also reach out to school principals directly if there is a specific school you are looking to donate to.